What is Piddx.com? Piddx is a peer-to-peer platform that provides you with the freedom to collaborate with other users for paid and unpaid collaborations, ranging from short-term to long-term. Here at Piddx we realize that people are more than just a collection of professional experiences. Piddx allows you to leverage the whole of your experiences (work experiences, hobbies, interests, etc.) to build a more complete network of potential collaborations.
What does "Piddx" mean? "Piddx" comes from the Greek word "πηδήξη", which means "to jump". This platform allows you to metaphorically "jump" between jobs and collaborations.
How does Piddx.com differ from other employment services? We differ from other employment websites because we allow users to leverage the whole of their knowledge and skill base for collaboration with other users. Additionally, our platform provides you with the ability to choose how, when, and with whom to work, increasing your opportunities for productivity. Our service returns the power of employment and productivity back to you. Post your skill and service requirements on Piddx and find the people you need.
What does the "Post to Piddx" button do? The "Post to Piddx" button allows you to enter the information of a job that you'd like to do, or a job that you'd like someone else to do. Once submitted, the posting will show up in the "Find Job or Skill" feed.
What does the "Find a Job or Skill" button do? The "Find Job or Skill" button brings you to a constantly-updating list of new job and service postings in your area.
How does the Search feature work? The search feature is found in the middle of the menu bar at the top of the page. This feature allows you to search for jobs and skills posted to the system, and also to search for other members of our service. The toggle feature to the left of the search bar allows you to select between jobs, skills and other users. By default (if the toggle is not used), the search feature will search only for posted jobs, not posted skills, or people. (Note: if searching for other users, please set the toggle to "People". You must know a member's username in order to search for them, as we do not allow searches by a user's actual name.)
How do I know I can trust other users? Users with a check mark by their name have been verified (by our staff) to be real people and/or businesses. Additionally, as with other on-line marketplaces, users build credibility over time. After a job is completed, both parties are given the opportunity to rate the services of the other user. Our ratings offer both a quantity ("pts") and quality ("avg") score, allowing both the number of transactions and the overall quality of those transactions to be determined. The higher your quality and quantity scores are, the more likely that you'll be chosen to work on a project. Higher scores also allow you to command higher prices for your work.
Piddx Features:

Rolodex
- This section gives you access to your contacts, and pending contacts.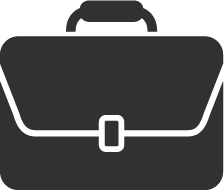 Briefcase
- This section contains: job posts you've made, pending job offers, jobs in process, and completed jobs/reviews.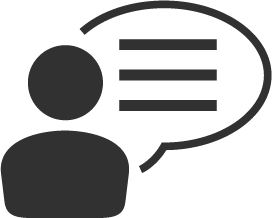 Message Center
- This section houses all of the messages you've sent and received from other users.

Paid - Job or Service
- This icon indicates a paid job or service posting. A paid job or service is one in which money is exchanged.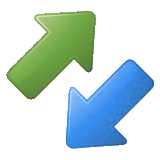 Barter/Non-Paid
- This icon indicates a barter/non-paid job or service. A "barter" is a transaction in which a service is exchanged for another service.

Bidding
- If bidding is enabled, the poster will review a number of offers being made for the job or service. If your bid amount is selected, you will then be able to work on the job.